I spend a lot of my time creating digital artefacts. Sometimes it's nice to spend some time working with my hands to create something physical and tangible, and what better project than making one of the tools I use every day quieter and more pleasing to the eye?
The case is the venerable Silverstone TJ07, an aluminium full tower from 2005. The classic curved lines and brushed aluminium push all my buttons, and what it lacks in modern radiator mounts and cable management options I can make up for with a bit of creative modding.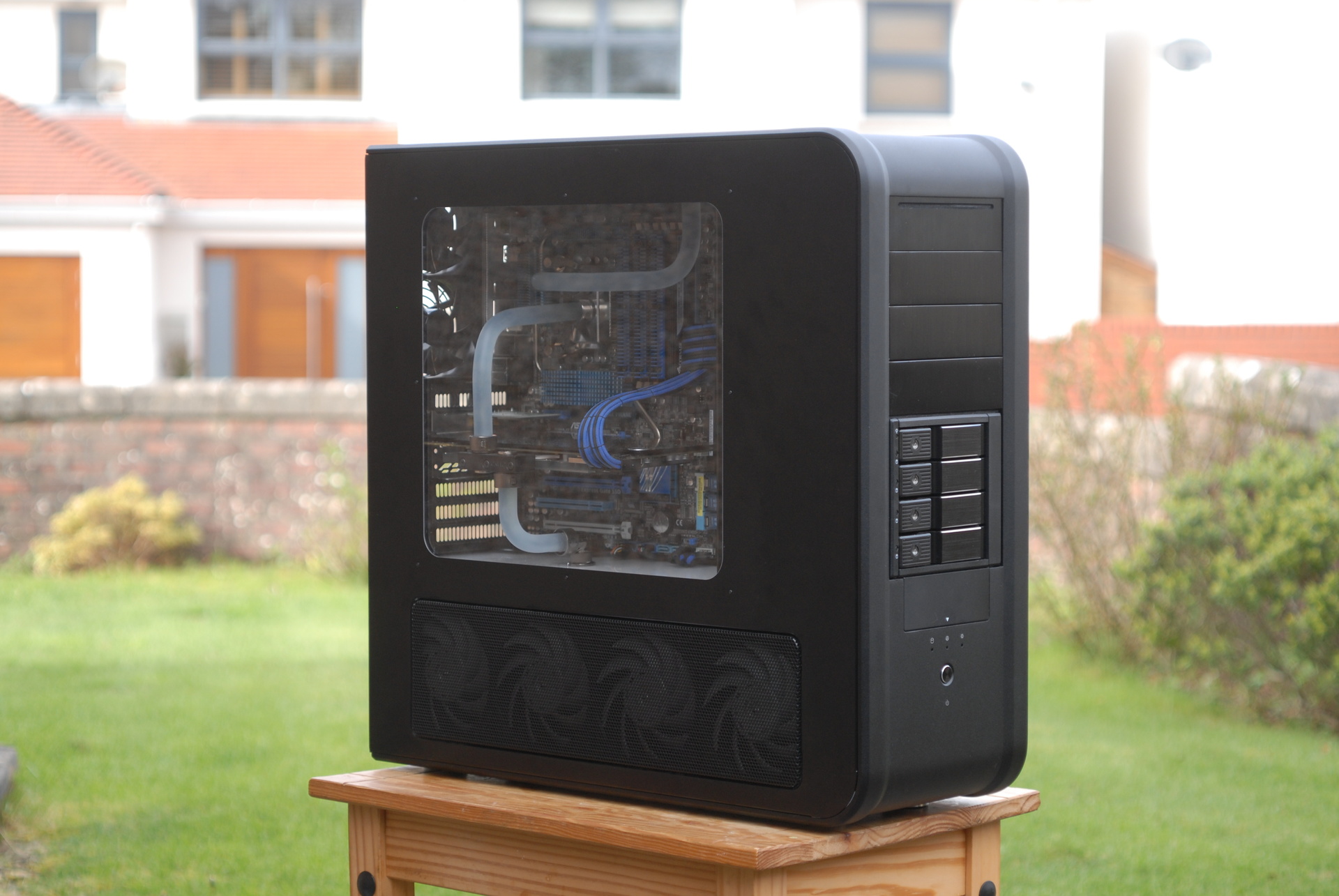 Besides debadging the case I kept the outside as stock as possible, because I like the modular freedom that preserving the 5.25″ bays offers. Currently they're home to a FS304 4-bay hotswap cage and a FP58, which holds a slim slot loading optical drive and up to 4 2.5″ SSDs.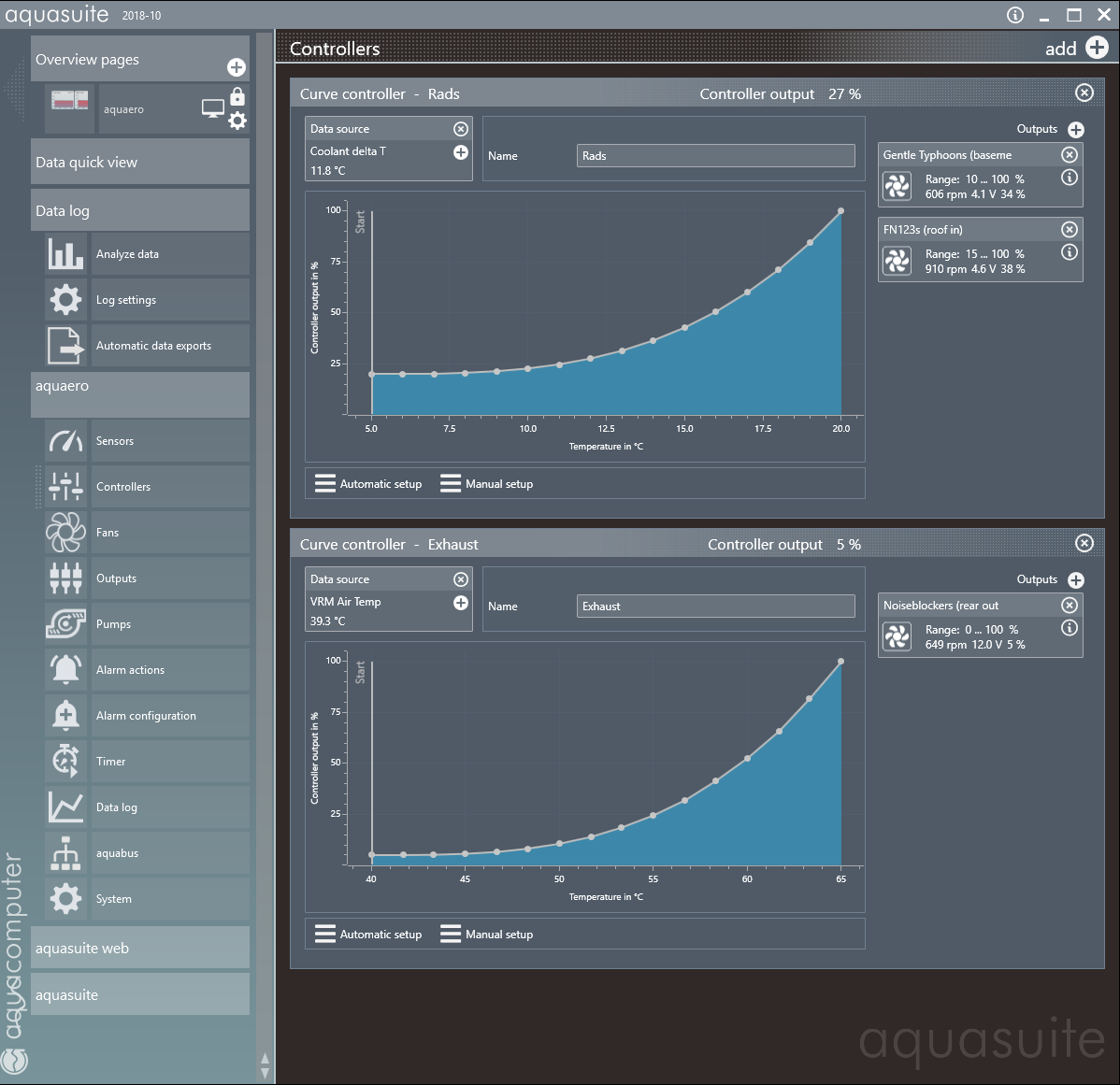 Mounted in the rear of one of the remaining three slots is an Aquaero 5 LT, which monitors temperatures and controls the six radiator and two system fans.
I built a housing using a Hammond project box for the PCB for the front panel power switch and LEDs, which didn't fit with the premium feel of the rest of the case. I re-routed the cables to the motherboard side of the case for neat cable management and sleeved them in the black and blue theme of the build.
I drilled a 1″ hole in the roof with a step bit and fitted a plain black fill port, which I styled after the case's power button by sanding the bevel back to bare metal.
Cooling is courtesy of a thick 480mm radiator mounted sideways in the basement fitted with four Gentle Typhoon AP-15s and a slim 240mm radiator in the roof which uses Silverstone's 15mm FN123s.
Light is cast upward on the hardware by a lightbox mounted in the midplate. In the top corner where light from the lightbox is shadowed by the graphics card I added a strip of UV LEDs with a diffuser to reduce the spot effect, lighting up the UV reactive dye in the tubes and reservoir.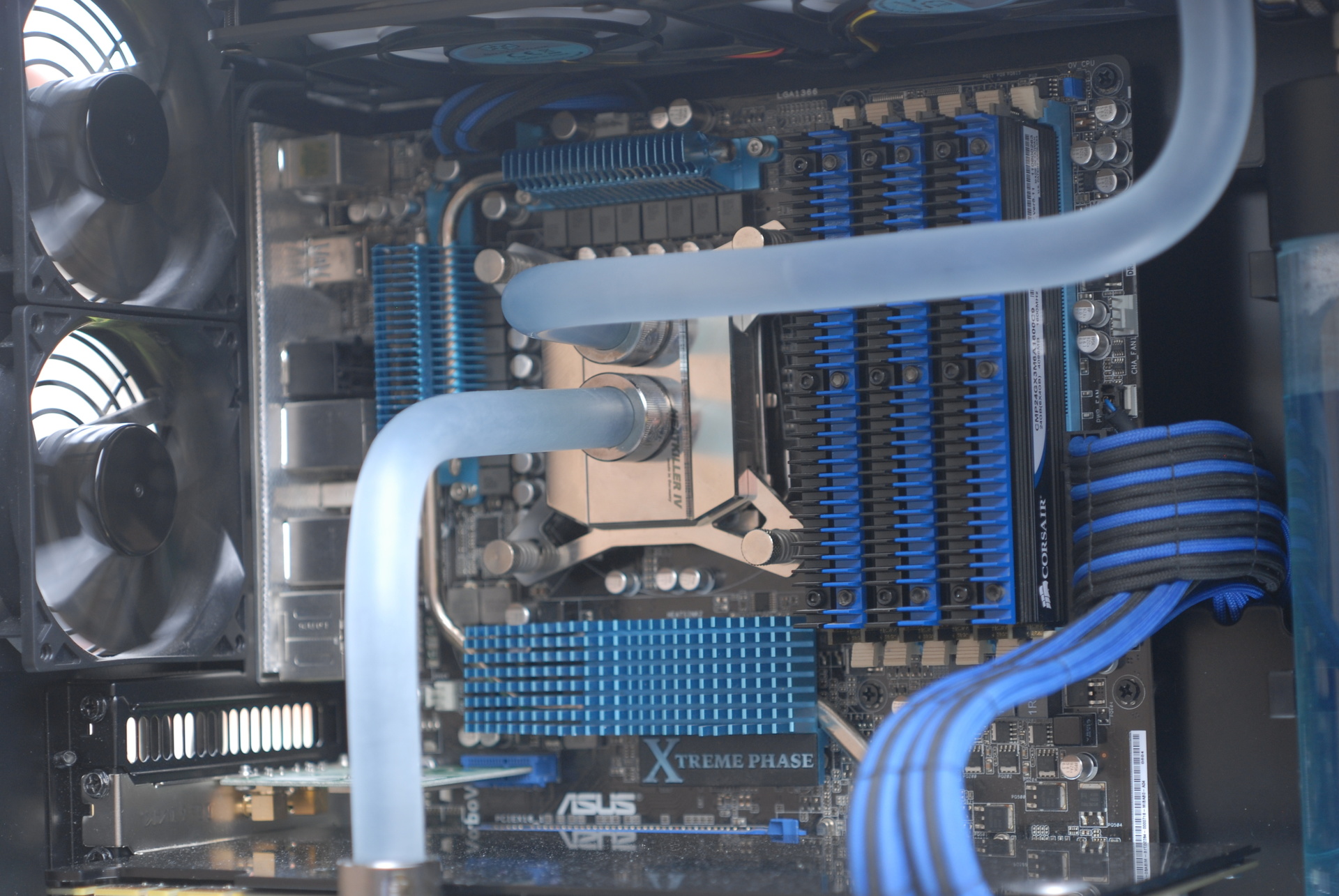 I handmade all the power cables to length, sleeved them with 550 paracord and laced them with .15mm waxed nylon thread using Chicago stitch. The frosted effect on the tubes was created by sanding them with first 500, then 1000 grit soft sanding pads.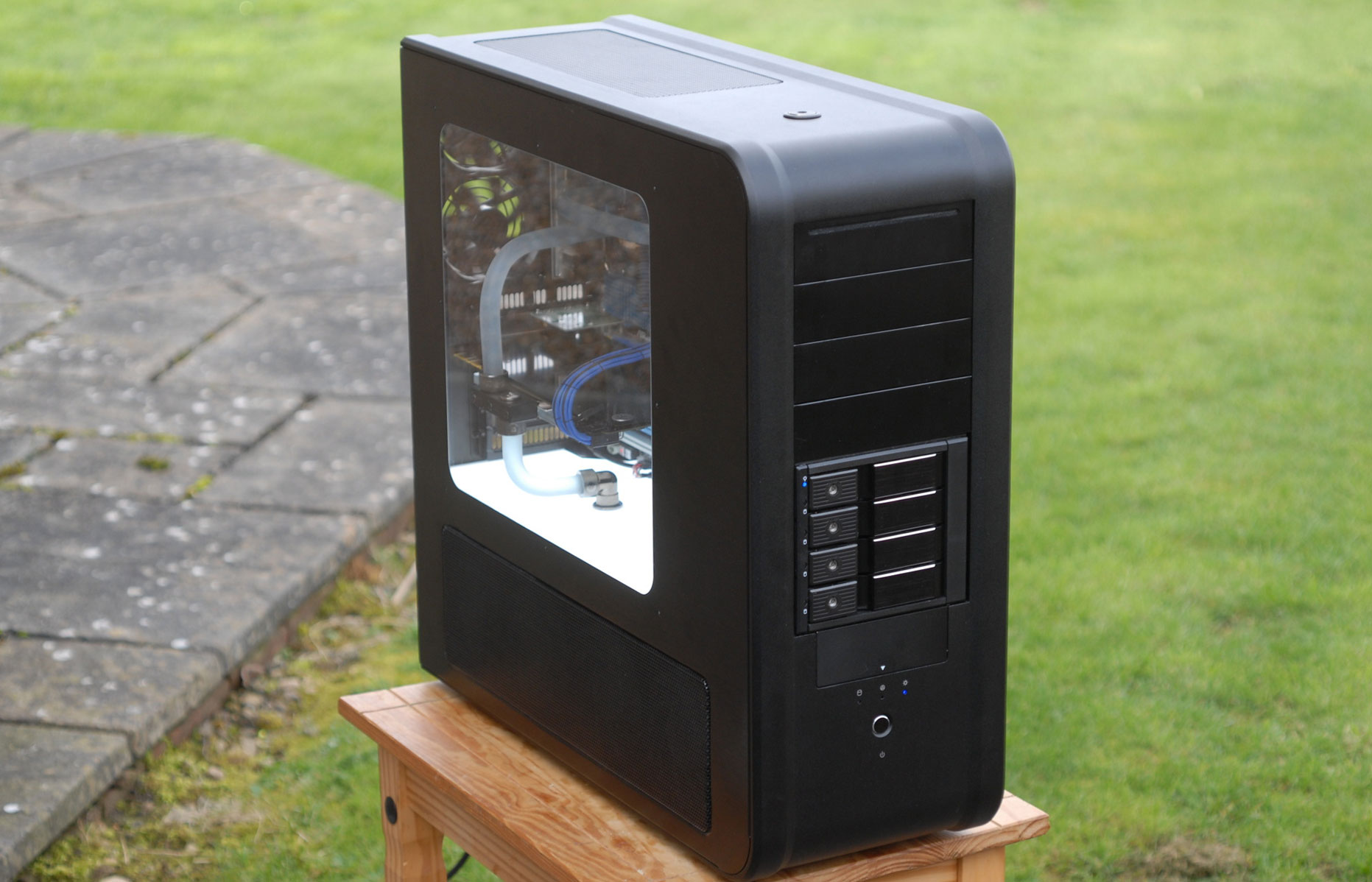 It was a fun first foray into watercooling. While there are still some mods I could make to improve the cooling capacity of the case further, they'll have to wait until the next incarnation. For the moment I have a system that not only looks fantastic but also keeps my hardware cool and is whisper quiet.

This entry was posted in Hardware. Bookmark the permalink.